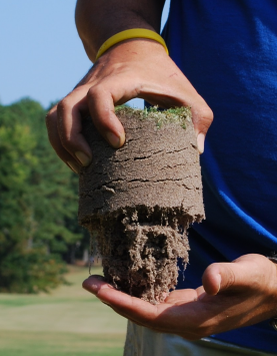 SOIL IMPROVEMENTS

Soil Analysis, Enrichment, and Improvement in Ogden, UT
The composition of soil is crucial to a tree's health. Especially with droughts plaguing the nation recently, it's critical to analyze your soil to avoid over or underwatering your trees. Soil analysis determines the composition of soil, including:
Clay

Sand

Organic material

Level of nutrients in the soil

Soil pH testing
This information helps us fix and create the ideal soil. Along with regular soil enhancer methods, our local arbor tree care service uses an organic liquid compound packed with microbes that improve tree health. This is the secret ingredient that helps Healthy Trees for Life have such an edge on other tree care companies; it's like a natural, organic tree fertilizer with a powerful punch.
Our innovative and science-based approach to tree care shows in the results.